We get it: There is something deeply, primally satisfying about using a facial scrub. The catch is, they're just not good for us. Some are terrible for the environment and many more are harsh on your skin, irritating and tearing it on a microscopic level.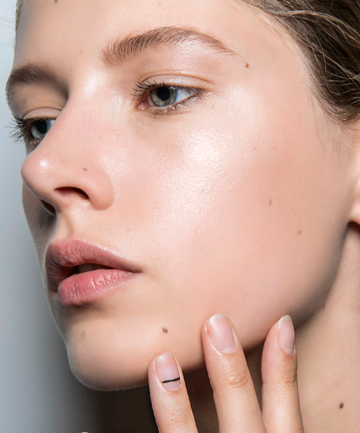 Even skin brushes, which are often positioned as better alternatives to scrubs for providing gentler mechanical exfoliation, can be too stimulating for sensitive, inflammation-prone skin. But the fact remains that all skin types can benefit from gentle exfoliation.
Skin care brands are finally getting the message. Acid exfoliators, like glow tonics, are all the rage right now, replacing scrubs and manual tools as the exfoliants of choice. Glow tonics aren't your everyday toners or astringents. instead of drying skin with alcohol and other harsh chemicals, these glow tonics exfoliate with skin-renewing acids — namely, alpha hydroxy, beta hydroxy and polyhydroxy acids. They're also simple and fast to apply; just swipe them on between cleansing and moisturizing to brighten and smooth your skin.
We tried the buzziest batch of glow tonics and asked Dr. Mirela Mitan, a veteran biochemist who has developed products for Estee Lauder and La Prairie, to shed some science-y light on them. Here's what we learned.