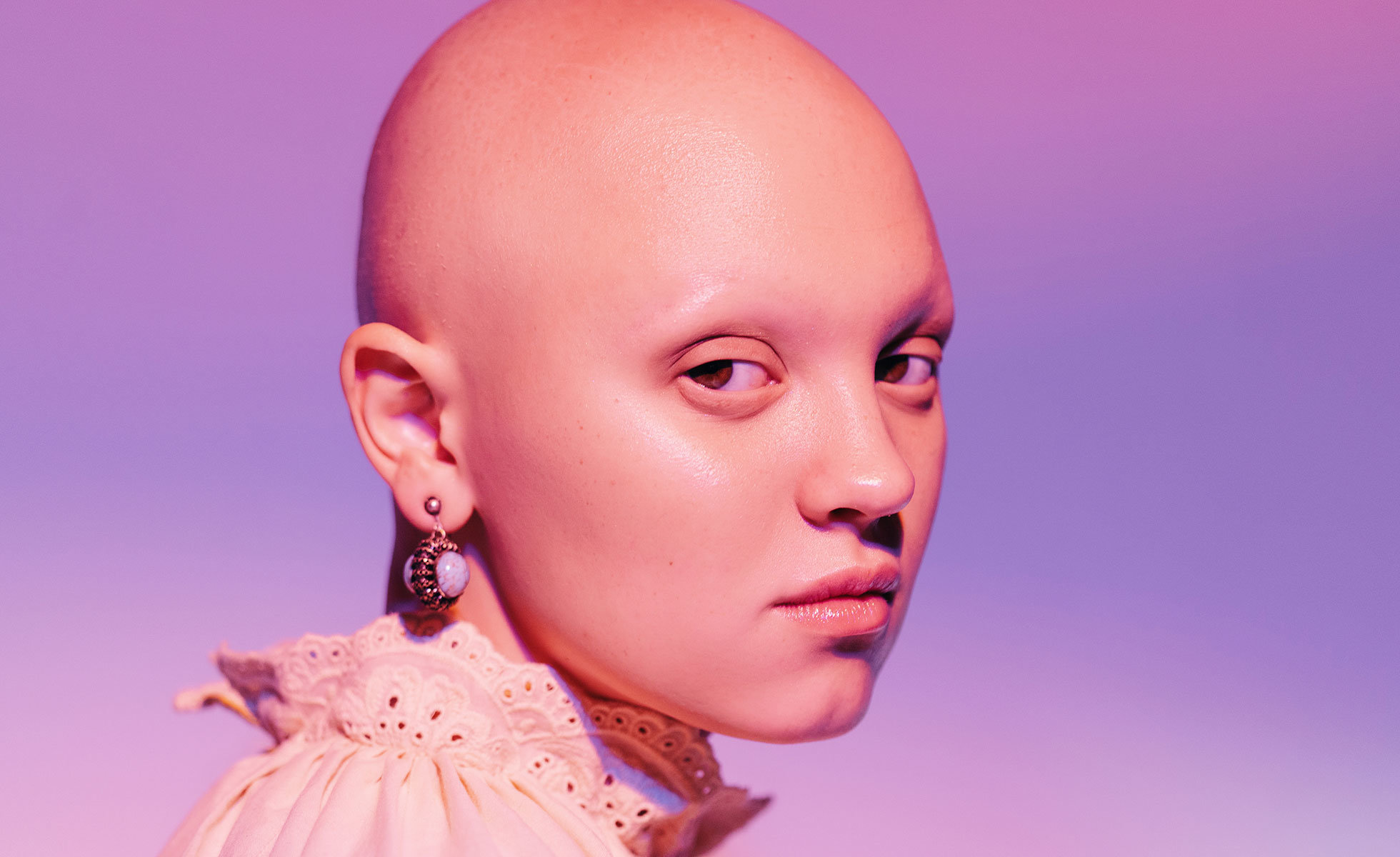 Breast cancer has impacted lives since its first documentation in Egypt circa 1600 B.C.—and most likely before that. Today, the disease is the most common cancer occurring in women worldwide, and the second most common overall.
In the U.S. alone, there are over 3.5 million women with a history of breast cancer according to BreastCancer.org. Despite this staggering number, overall death rates have steadily declined due to treatment advances and early discovery.
The outbreak of COVID-19 has caused many women to postpone medical appointments, surveillance imaging, mammograms and more for fear of contracting the virus. We urge you to speak with your healthcare physician for updated guidelines regarding routine check-ups for lifesaving detection.
If you or someone you love has been diagnosed with breast cancer (or any form of cancer) and must undergo chemotherapy, we have some helpful advice from an industry expert and breast cancer survivor.

In recognition of Breast Cancer Awareness Month, we spoke with California Board Certified Dermatologist Dr. Cynthia Bailey about the effects of chemotherapy treatment on your body's largest organ: the skin.
Our bodies are often exposed to germs and chemicals from outside, which can be dangerous for cancer patients. "When you are undergoing chemotherapy, your immune system is suppressed and you are more vulnerable than ever before, which means you need healthy skin to protect you," said Dr. Bailey.
Additionally, chemotherapy can exacerbate skin discomfort, dehydration, irritation, fragility and more. According to Dr. Bailey, the most effective way to keep skin healthy during treatment is through a strong moisturizing routine.
"Support the skin barrier by diligently moisturizing your skin every day and avoiding skin care products with allergens or irritants that can cause side effects that damage [the] skin barrier," Bailey said.
Read on for Dr. Bailey's daily skincare tips for cancer patients to ensure a positive chemotherapy experience. "I did this when I underwent strong chemotherapy treatment for breast cancer, and my skin stayed healthy and comfortable through my entire treatment."
Tip #1: Change the way you wash your hands
---
Dr. Bailey stresses the importance of hand washing throughout treatment, but only with gentle hand cleansers.
"Hand washing is essential during chemo to prevent getting sick from infections," said Bailey, "Because you need to wash your hands numerous times during the day during chemo, your hand skin is extremely susceptible to dryness and eczema. You must avoid harsh hand cleansers."
To support your skin's new fragility, she urges patients to switch cleansers immediately (see below for suggestions), never over-cleanse, and rinse thoroughly. Excess soap residue can damage the proteins that make up your skin barrier, which may lead to irritation, unnecessary wounds, and potential infection.
Tip #2: Switch to gentle, hypoallergenic, and fragrance-free skincare
---
During chemotherapy, skin becomes more sensitive, fragile, and prone to hyperpigmentation. As a result, the products that you have been using for years may no longer be the best choice for your skin.
---
"Play it safe and use only gentle, hypoallergenic products when you are on chemo," said Bailey. She recommends checking ingredient lists for fragrance and strong essential oils, both of which are common allergens and should be avoided.
---
Dr. Bailey also recommends incorporating niacinamide in your daily routine to treat hyperpigmentation, as this brightening ingredient is gentle enough for chemo-treated skin.
Tip #3: Cool it on the hot showers
Dr. Bailey says that hot water can worsen dryness, so make sure you're cleansing with warm or tepid water when it's time to rinse. She says, "Avoid hot water that can strip your natural skin oils (remember that hot water cleans greasy dishes better than warm water)."
Tip #4: Apply moisturizer within the 'Magic 3 Minutes'
After showering and towel drying, there is a three-minute window when your moisturizer can trap the water that your skin just soaked up and prevent evaporation. Dr. Bailey recommends moisturizing your body, hands, face and lips during this magic time frame for extra hydration.
Go for lotions and creams enriched by hypoallergenic oils, such as jojoba, Shea butter, sunflower, and coconut oils and other skin-quenching ingredients, like glycerin, hyaluronic acid, and sodium PCA.
"For hand care, look for a moisturizer that also contains dimethicone or a related ingredient. These can act like 'gloves in a bottle' to help fend off dryness," said Dr. Bailey.
Tip #5: Make zinc oxide your new best friend
"Sun protection is important during chemo because many medicines can cause excessive sun sensitivity that leads to rashes, burns and skin damage," said Dr. Bailey.
Look for broad-spectrum mineral sunscreen formulas with 5% or more zinc oxide to prevent damage. Dr. Bailey added, "Also wear sun protective clothing, hats and sunglasses, and seek the shade."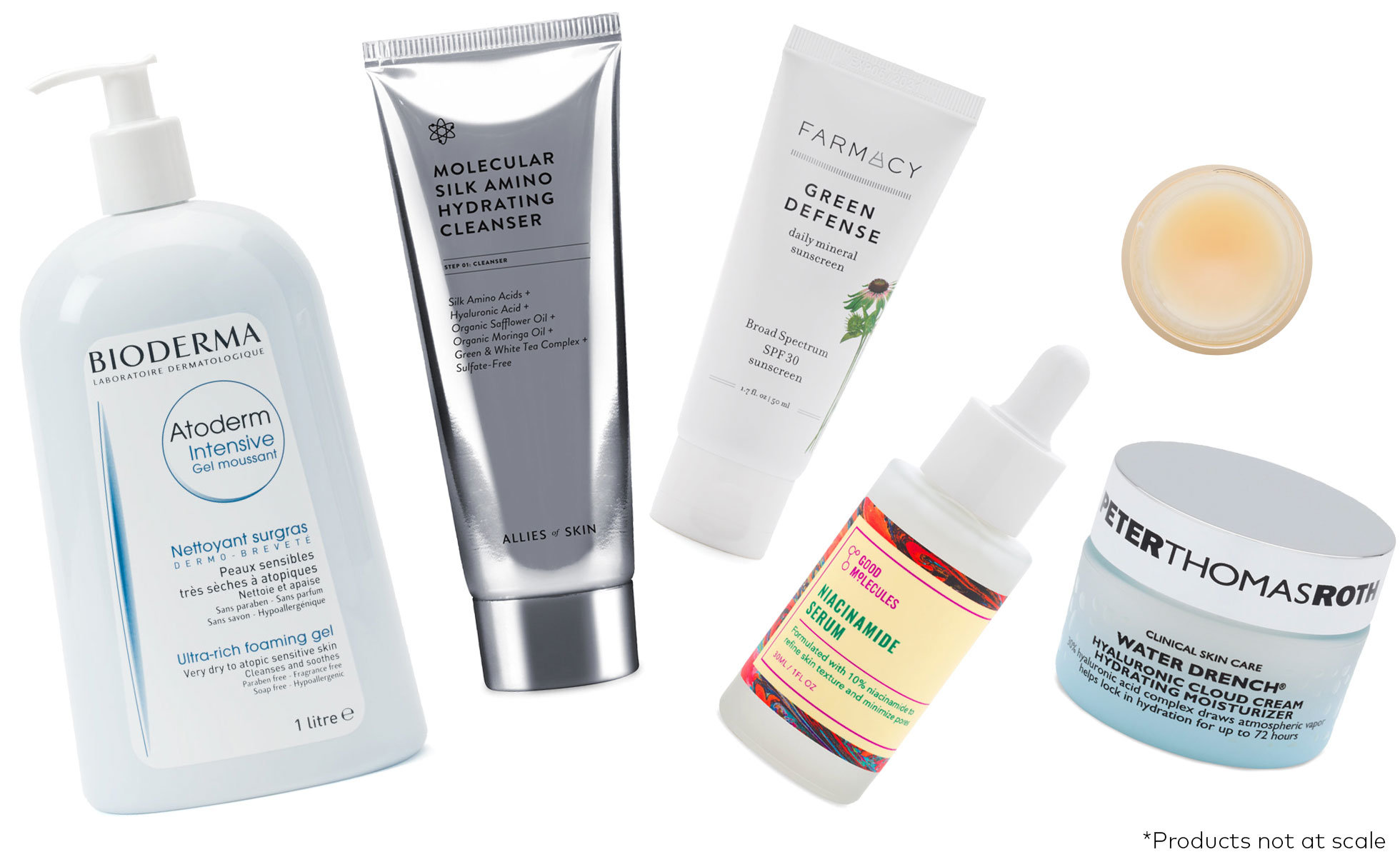 ---
---
We asked Dr. Cynthia Bailey to review a list of chemo-friendly skincare carried on Beautylish. After inspecting the ingredient lists for each product, here are her selections.
Body/hand wash: Bioderma Atoderm Intensive Foaming Gel
Body/hand cream: Bioderma Atoderm Cream
---
Face wash: Allies of Skin Molecular Silk Amino Cleanser
---
Serum: Good Molecules Niacinamide Serum
---
Face cream: Peter Thomas Roth Water Drench Hyaluronic Cloud Cream Hydrating Moisturizer
Lip balm: Dr. Barbara Sturm Lip Balm
Sunscreen: Farmacy Green Defense Broad Spectrum SPF 30 Mineral Sunscreen