At the annual World's 50 Best awards held at the Royal Exhibition Building in Melbourne, the list of the top 50 restaurants in the world was revealed. According to the list, Eleven Madison Park, New York triumphed as a foodie's heaven beating last year's number one, Osteria Francescana in Modena, Italy. The Italian delicacy dropped down to second place. El Celler de Can Roca in Girona, Spain, took the third spot.
According to Bloomberg, Chef Daniel Humm said, "I never in my wildest dreams thought that I could find myself in this position. Cuisine has given me everything: I left school at 14 and pursued a craft that no one believed in at the time. Everything I have learned has been from food: languages, culture. I have traveled the world and met Will, who is my best friend as well as my business partner. It is unbelievable."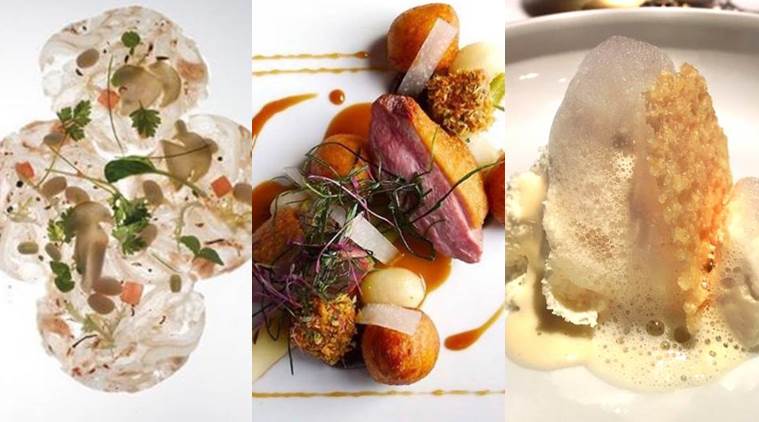 This is the first time that a restaurant from the US has won since Chef Thomas Keller's French Laundry in Yountville, California, bagged the title in 2003 and 2004. All other winners have been European.
Famous food scientist and chef, Heston Blumenthal's restaurant Dinner at Mandarin Oriental Hyde Park, London made the top 50 at number 36.
Here's the complete list of winners:
1. Eleven Madison Park (New York, USA)
2. Osteria Francescana (Modena, Italy)
3. El Celler de Can Roca (Girona, Spain)
4. Mirazur (Menton, France)
5. Central (Lima, Peru)
6. Asador Etxebarri (Axpe, Spain)
7. Gaggan (Bangkok, Thailand)
8. Maido (Lima, Peru)
9. Mugaritz (Errenteria, Spain)
10. Steirereck (Vienna, Austria)
11. Blue Hill at Stone Barns (New York, USA)
12. L'Arpège (Paris, France)
13. Alain Ducasse au Plaza Athénée (Paris, France)
14. Restaurant Andre (Singapore)
15. Piazza Duomo (Alba, Italy)
16. D.O.M. (São Paulo, Brazil)
17. Le Bernardin (New York, USA)
18. Narisawa (Tokyo, Japan)
19. Geranium (Copenhagen, Denmark)
20. Pujol (Mexico City, Mexico)
21. Alinea (Chicago, USA)
22. Quintonil (Mexico City, Mexico)
23. White Rabbit (Moscow, Russia)
24. Amber (Hong Kong)
25. Tickets (Barcelona, Spain)
26. The Clove Club (London, UK)
27. The Ledbury (London, UK)
28. Nahm (Bangkok, Thailand)
29. Le Calandre (Rubano, Italy)
30. Arzak (San Sebastian, Spain)
31. Alléno Paris au Pavillon Ledoyen (Paris, France)
32. Attica (Melbourne, Australia)
33. Astrid y Gastón (Lima, Peru)
34. De Librije (Zwolle, Netherlands)
35. Septime (Paris, France)
36. Dinner by Heston Blumenthal (London, UK)
37. Saison (San Francisco, USA)
38. Azurmendi (Larrabetzu, Spain)
39. Relae (Copenhagen, Denmark)
40. Cosme (New York, USA)
41. Ultraviolet by Paul Pairet (Shanghai, China)
42. Boragó (Santiago, Chile)
43. Reale (Castel Di Sangro, Italy)
44. Brae (Birregurra, Australia)
45. Den (Tokyo, Japan)
46. L'Astrance (Paris, France)
47. Vendôme (Cologne, Germany)
48. Restaurant Tim Raue (Berlin, Germany)
49. Tegui (Buenos Aires, Argentina)
50. Hof Van Cleve (Kruishoutem, Belgium)